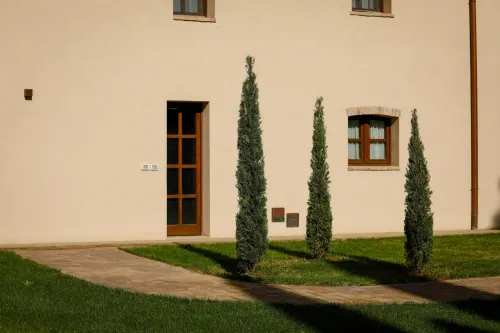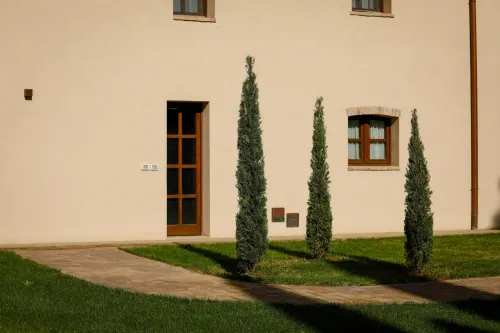 This apartment (sleeps 2+2) is ideal for a romantic stay for couples, consisting of a double bedroom with a private bathroom and a large living area with a sofa that can be transformed into a double bed if necessary. Through the bedroom door you can admire our vineyards and olive groves.
This ground floor apartment is part of the large farmhouse, once a meeting point for the old farmers.
Its elongated shape made it an ideal space to set up a table for lunch breaks and for the usual dinner during the harvest season, a tradition handed down from over the years.
The kitchen is fully equipped. There is a fireplace for those who wish to stay in our farmhouse during the colder seasons.